---
Thank you, Jackie!
---
Friday, September 17, 2021 16:21 (FoxBangor)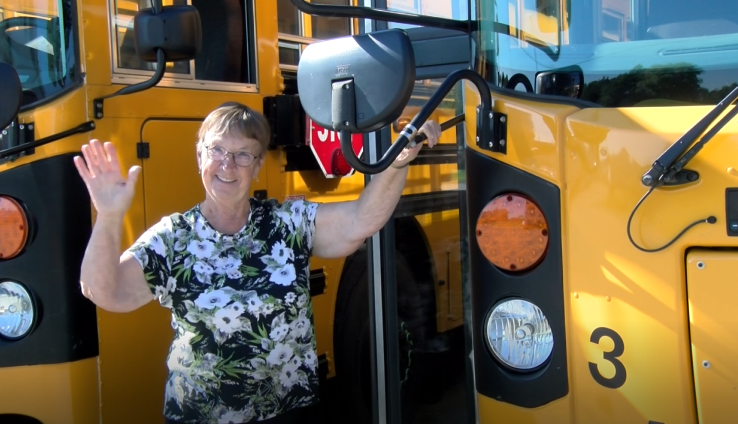 Written by Cierra Jordan
HERMON — A Hermon Middle School bus driver retired Friday after serving the community for nearly 50 years.
Jackie Overlock has been driving buses for Hermon Middle School since 1975.
She said she took over her father's bus route at a young age.
For 46 years, Overlock has driven bus No. 3 becoming a familiar face to the Hermon community, transporting her children, grandkids and other Hermon students safely to school and back home.
"I can't accept to think that it's the end of my workdays. I worked for so long. I worked since I was 15 years old. I basically worked all my life," said Overlock. "I raised my family, husband and students. I think I've done my job."
Overlook said she will enjoy retirement spending time with her husband.
She also said it's a tough time to retire especially with the shortage of bus drivers affecting schools nationwide.
---