Here are some updates from HSD.
• Transportation
THANK YOU BUS DRIVERS! WE APPRECIATE YOU!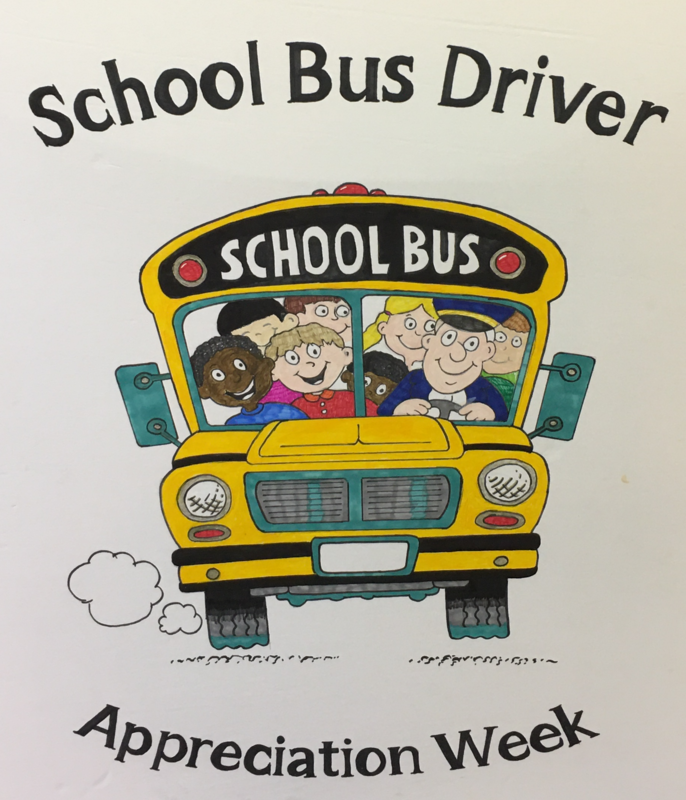 Our drivers are Hermon Proud! Thanks for waking up at the crack
of dawn and getting the day stared for our students! One of our talented
employees made this poster!
• DEPLOYMENT!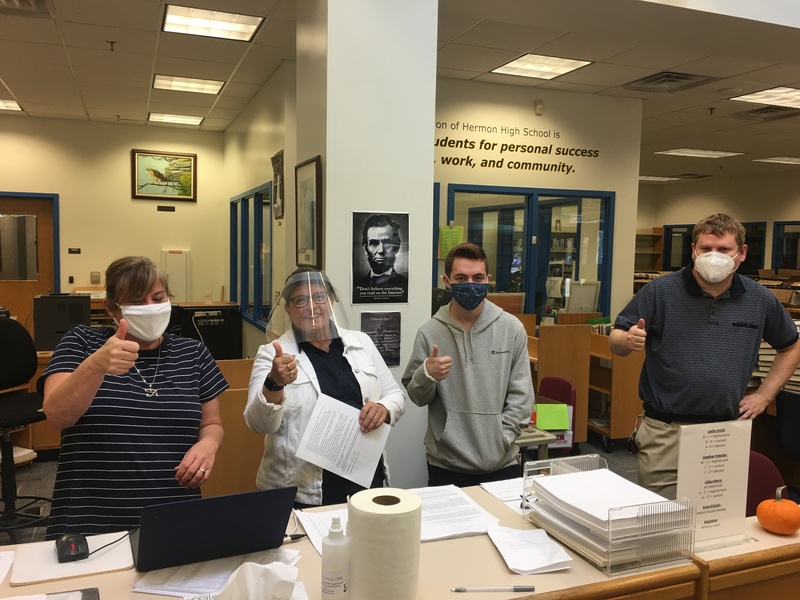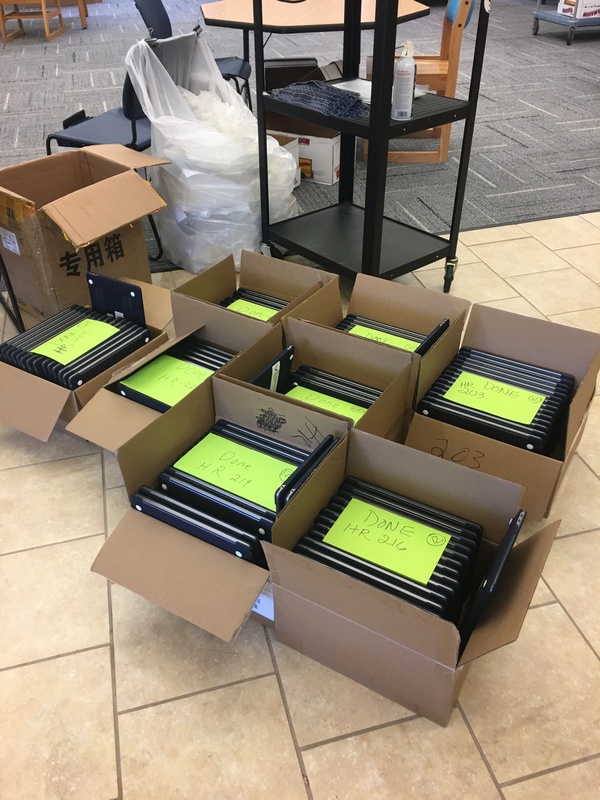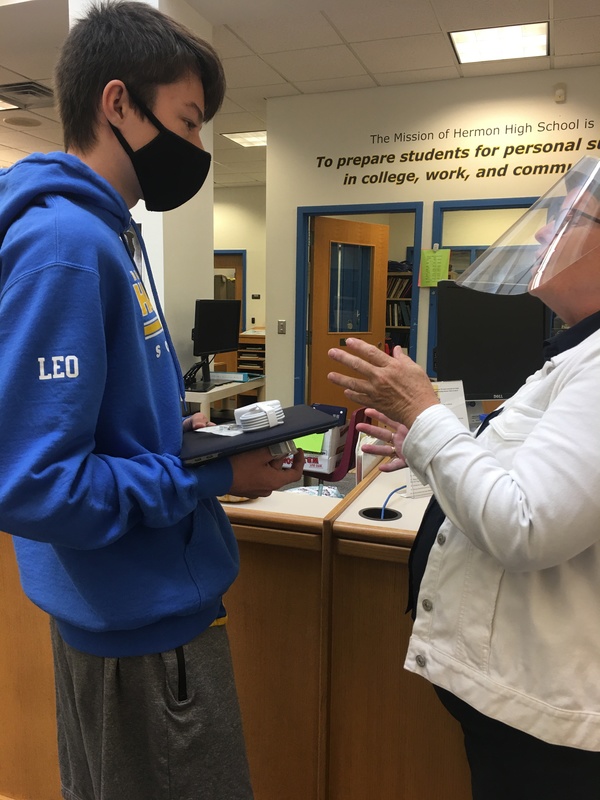 There was a collective roar in the building when principal, Brian Walsh

announced that our MacBook deployment had begun. This
crew is getting it done! Great job!
• PADS School Calendar
PADS Parents please look for a notice from PADS about a
change in schedule for Election Day and Veteran's Day.
• Community Alert System
CodeRED Community Notification Enrollment Page TOWN OF HERMON
CodeRED® is a FREE community notification system available to local residents that will send you alerts concerning time-sensitive and or emergency information that may impact our area via phone calls, text messages, e-mails and social media.
The Town of Hermon encourages you to take action and register your mobile phone, computer, home phone, etc. for this service and verify your home location to receive targeted notifications that directly impact your home or business.
By clicking HERE, you will find the secure, Community Notification Enrollment page. This allows residents and businesses to add and update their contact information to ensure they will be included when a message is sent.
•Safety
HERMON FIRE Presents to grades 3/4!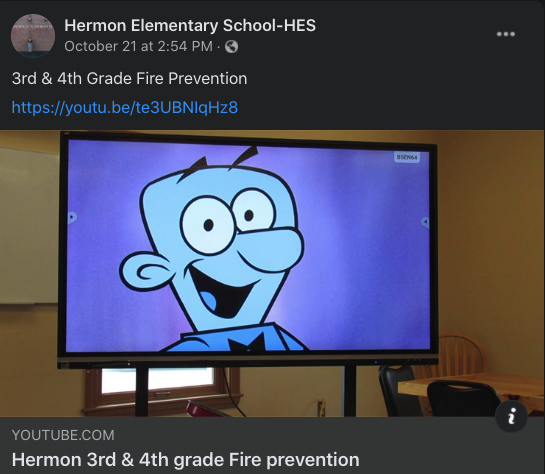 • COVID STATE UPDATE, WALDO COUNTY TO "YELLOW"
Waldo County moves to yellow, all others remain green
AUGUSTA -- The Mills Administration today released an update to its color-coded Health Advisory System that classifies counties' relative risk of COVID-19 transmission by color and that is provided to assist schools as they continue with their plans to deliver instruction and support students safely this fall. The Maine Department of Health and Human Services (DHHS) and Maine Center for Disease Control and Prevention (Maine CDC) assessed the data and trends for all counties. Based on this assessment, Waldo County will be moved from green to yellow. All other counties remain green.

The move was made as the number of new cases per 10,000 in the last two weeks has climbed to 14.4 in Waldo County. No outbreaks have been identified at Waldo County schools at this time. As previously reported by Maine CDC, individual cases associated with an outbreak investigation originally centered on Brooks Pentecostal Church have been identified at four schools in the county: Ames Elementary School in Searsmont, Captain Albert Stevens School in Belfast, Mount View Elementary School in Thorndike, and Lighthouse Christian Academy, a school affiliated with the church. There is not currently evidence of transmission in the schools. Waldo County will continue to be closely monitored.

Under the "yellow" designation, which indicates an increased (moderate) level of community risk, schools may consider additional precautions, such as limiting numbers of people in school buildings at the same time, suspending extracurricular or co-curricular activities including competitions between schools, limiting interaction through cohorting, or other measures based on the unique needs of each school community.
These designations are made out of an abundance of caution and for the consideration of school administrative units in their decisions to deliver instruction.
•Food Service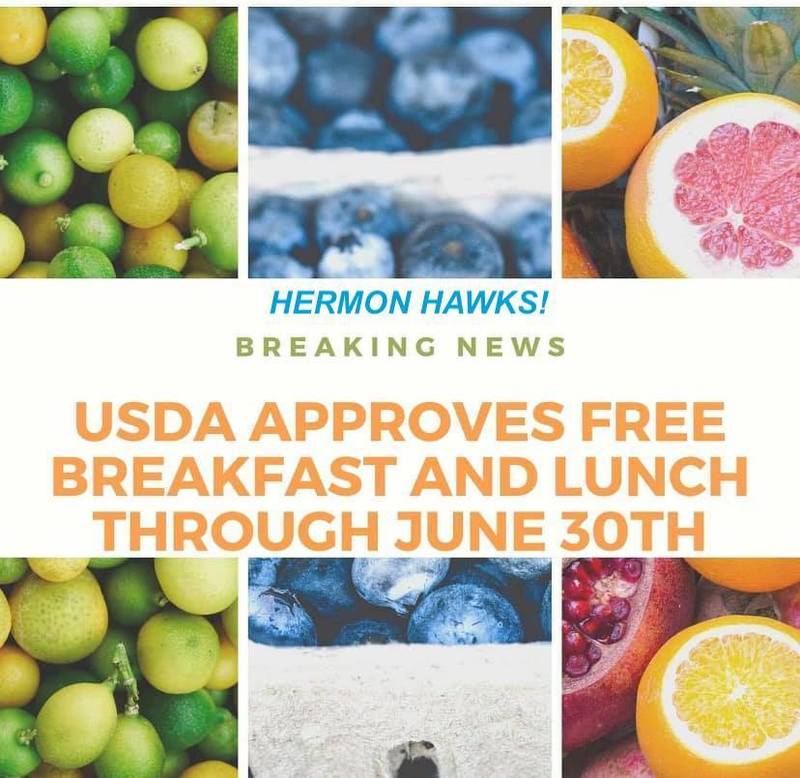 Our lunch counts are growing and the food is good!
•Athletics
THIS IS THE BEST THING ON TV TONIGHT!
(click photo for link)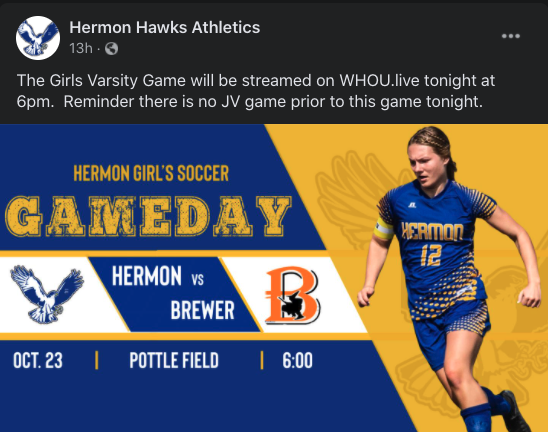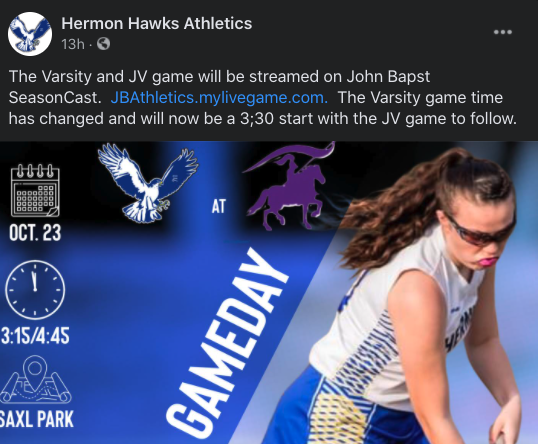 HAVE A GREAT WEEKEND!