Hermon, Carmel, Levant, Glenburn Families,
Giving thanks to you, for creating and sending to us 1300 wonderful children.
It's not always easy but it's always worth it!
---
Throwback! Hermon Students Perform with Foreigner.
---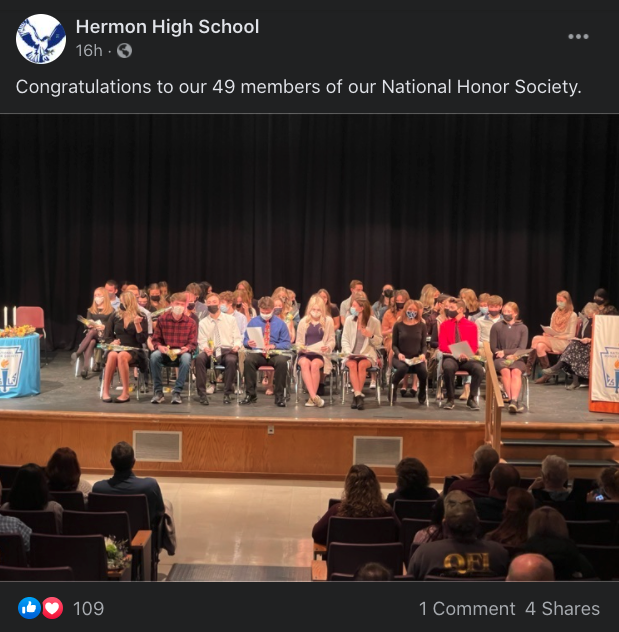 ---
COVID Update
We are experiencing a small uptick in cases as we close for Thanksgiving Break.
HHS=4, HMS=8, PADS=6
Due to a large number of close contacts, PLEASE CHECK YOUR EMAIL today and over the weekend. This is particularly important as you approach the holiday.
---
THEY GAVE IT THEIR ALL!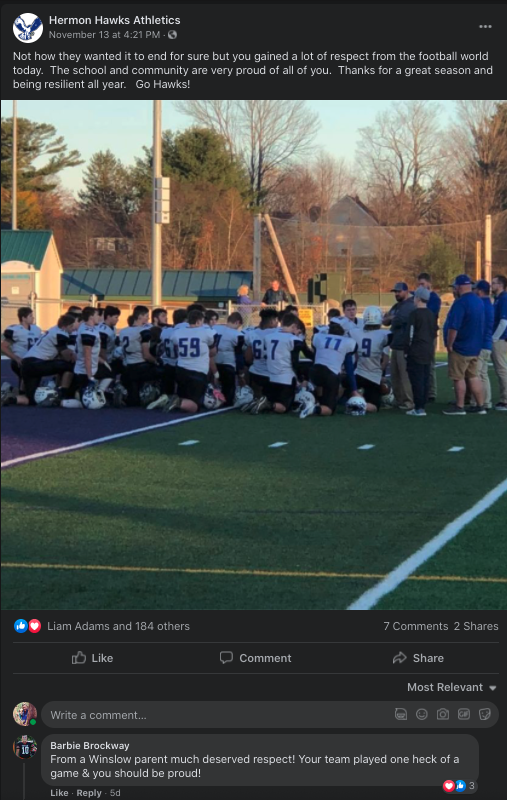 ---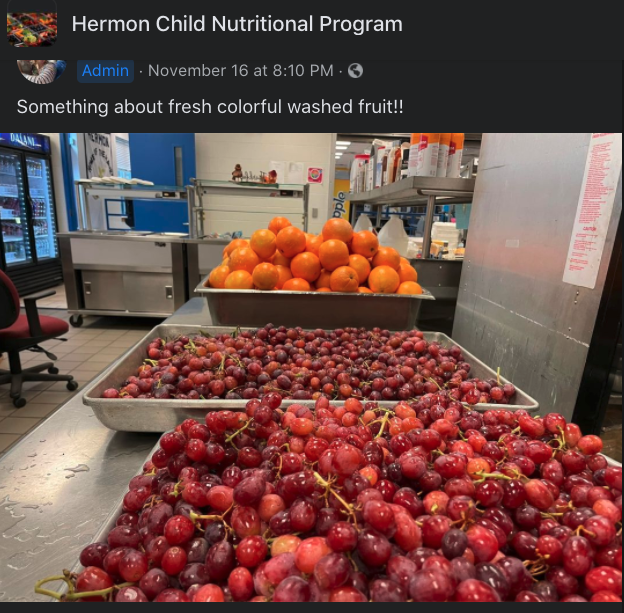 ---
---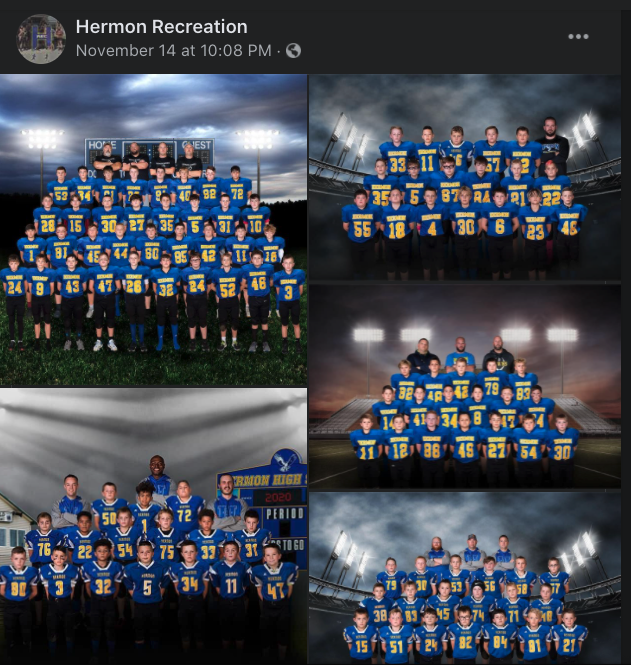 ---
---
GO HMS SCIENCE!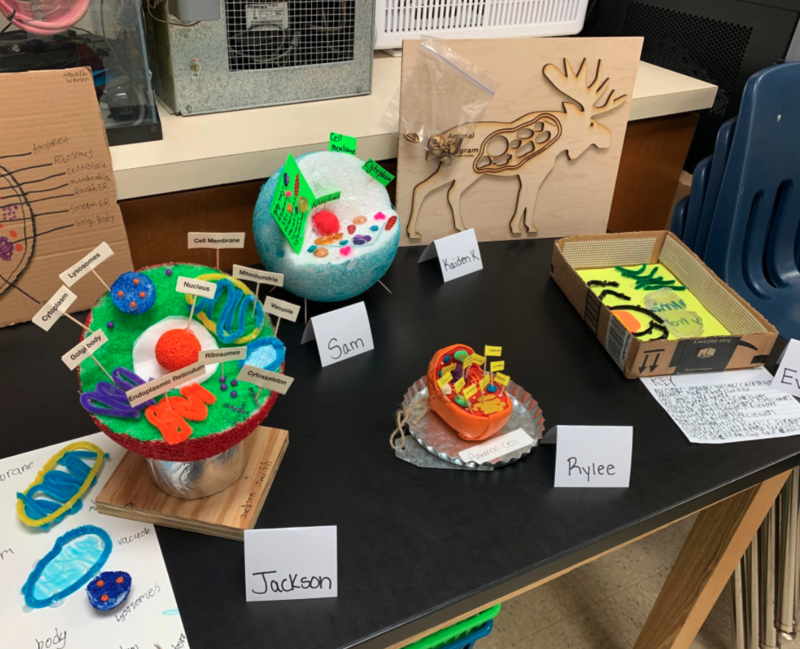 HERMON SCIENCE TEACHER TRENKMANN RECOGNIZED AT UMAINE RISE CENTER
We are delighted to let you know that Betsy Trenkmann has been selected to receive the Newcomer's Award presented by the Maine STEM Partnership at the Maine Center for Research in STEM Education (RiSE Center).
Betsy's colleagues identify her as a thoughtful and reflective practitioner who is constantly seeking ways to improve her own teaching practice in order to provide quality instruction to her students. During her first few years in the classroom, she connected with education research faculty to improve her instruction in physics, has spent time learning about research-based formative assessment and equitable grading practices and how to implement them in her classroom, and was a mentor for a student-teacher.
As a National Science Foundation Teaching Fellow, Betsy has been an active member of the community made up of other fellows and veteran teachers. Community members see her as a collaborative educator with a creative and dedicated work ethic. She gives back to her community by taking on leadership roles including offering to co-facilitate a virtual professional learning series on the topic of productive talk for K-12 STEM educators. She is also quick to share what is working well in her own classroom and willing to provide resources
she has developed to her colleagues so that they can use them in their classrooms.

The Maine STEM Partnership is excited to recognize Betsy for all that she has accomplished in her first few years of teaching. She is a valued community member and a dedicated educator whose thoughtful practice impacts not only the learning experiences in her own classroom but those of her colleagues as well. We hope you will join us in recognizing and thanking Betsy for her work in education. We feel very lucky to have her as such a valuable member of the Maine STEM Partnership community, where she contributes so much to Maine teachers and students and the improvement of STEM education in our state.
The Maine STEM Partnership
Maine Center for Research in STEM Education
5727 Estabrooke Hall
Orono, ME 04469
www.mainestempartnership.org
GO Hawks!

---
Curriculum Questions?
Here are a few helpful links for parents:
HHS Syllabi LINK - Curriculum Development and Adoption Policy - Instructional/Library Selection - Program of Studies - Library Catalog
Maine Learning Results Standards
Please feel free to contact your child's teacher if you have classroom curriculum questions.
---
Our loss but at least she stayed with Hermon! Good luck Brittany!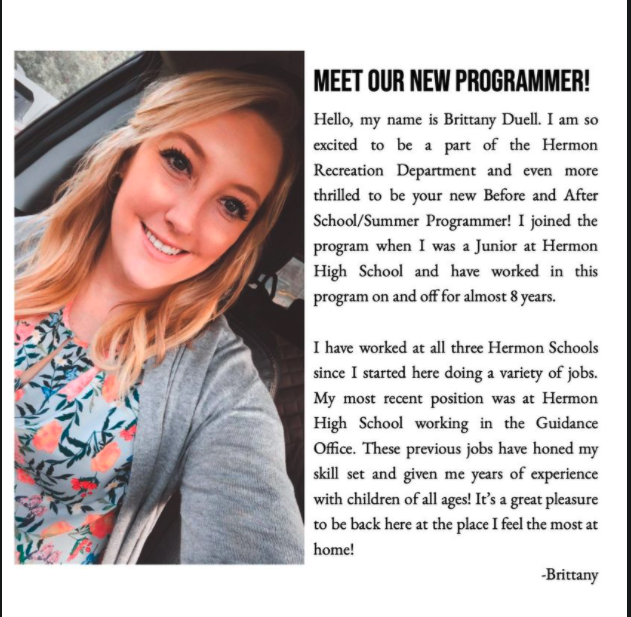 ---
DID YOU KNOW THAT HHS HAS THE HIGHEST ROTC
PARTICIPATION RATE IN OUR STATE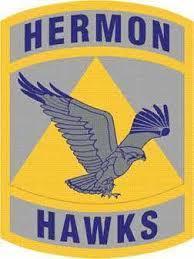 YOU DO NOW!
---
HAPPY THANKSGIVING HERMON!