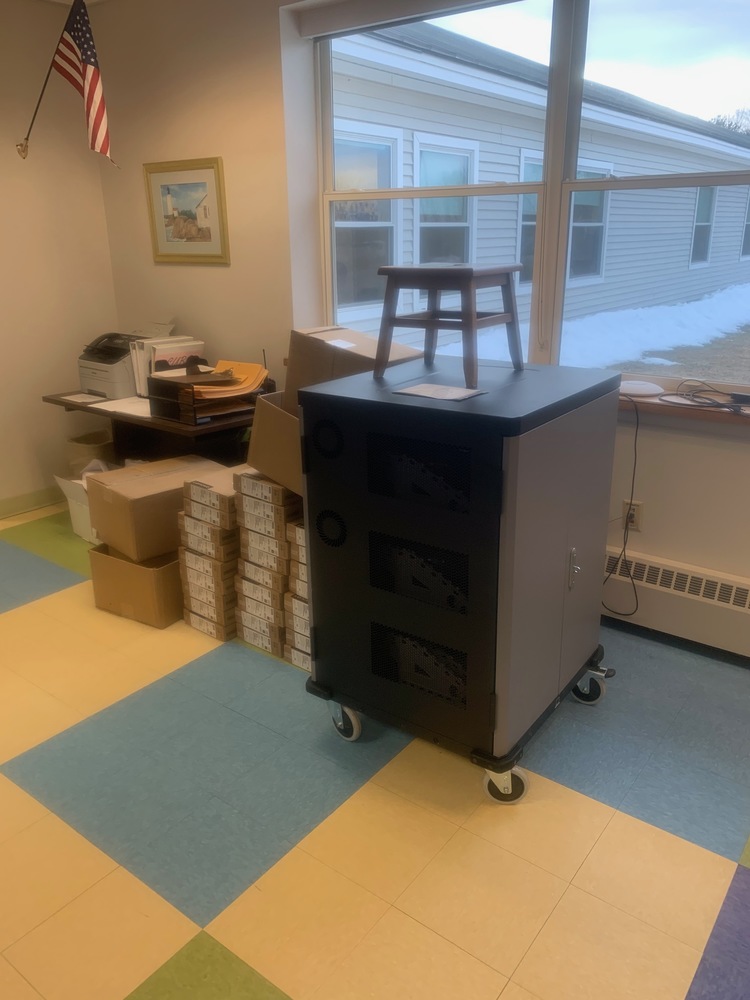 Technology Boost!
Gary Gonyar
Tuesday, January 28, 2020
HMS students will have access to some brand new laptops in carts. We have received a grant from the State of Maine to purchase the following:
206 Lenovo 300E convertible laptops and 8 storage carts
8 Interactive flat panel TVs and 8 document cameras
16 Virtual Reality Head sets
Students and staff are excited to support and enrich the middle school curriculum with the new technology.
Thanks go to IT Director Jeff Wheeler and his team for writing a great proposal!