Wednesday March 23rd, 8th grade students last name I-N had an opportunity to meet with Mrs Smith for Course Advising! This Friday students will register for their Freshman classes during their RTI period with their homerooms. Any student who does not have an opportunity to register for classes will register with Mrs. Roy the week of March 28th. I wanted to say THANK YOU to our 8th grade students for showing respect and maturity towards our High School Counselors with the academic advising process. Way to go class of 2026!

HMS is enjoying another week of zero positive pools and no current active cases! Have a great weekend!
Course Advising has gone well so far! Yesterday Ms. Barry came in to meet with students last names A-H. Today's course advising for last names I-N has been rescheduled for Wednesday March 23rd. Tomorrows course advising will be with Mrs. Walsh for last names O - Z. We will keep you posted about when the official registration date will be. This will happen during homeroom sometime next week. Please email Lisa Roy if you have any questions!

No positive pools this week (3/7-3/11) at HMS! Have a great weekend!

After another busy week of pool testing we currently sit at 10 active student cases and no staff cases! Have a great three day weekend!

Due to the predicted temperature and wind chill advisory, pick-up today we will be conducted like a heavy rain day. Students will be dismissed from the music room a few at a time as their parents/guardian get close to the door. Please anticipate a slightly longer wait time as a result. Thank you.

The ski program is back for another year (starts January 14th). Please see our documents page for permission slip information or stop by the main office for permission slips!

We have launched the parent teacher conference portal. Please follow the link to sign up for a conference. Conferences are on November 9th and November 17th from 4:00-7:30 p.m., and November 22nd from 9:00 a.m.-2:00 p.m. Please go to news, read the letter and follow the link to sign up. Thank you!

Good afternoon. In an effort to make parent drop off safer for students in the morning, we will be sending parent traffic around the building and dropping off at the music room door. We ask that parents drop off at cones 6, 5, & 4 (similar to parent pickup). This should spread parents out along the loop and keep students from crossing moving traffic in the morning.

Per our statement last week, close contact status for our students concludes this weekend and students can return to school Monday September 20th! We can't wait!

We will post the bell times and period schedule tomorrow afternoon (Friday). Students who did not receive a laptop due to being absent can pick theirs up tomorrow (Friday) between 10:30 a.m.-2:30 p.m. in the main office. Students who are quarantined can have a parent or guardian come in to get the device.

There will be no middle school sports (games or practices) tomorrow or next week during remote. We are attempting to reschedule accordingly. Thank you

We are currently preparing for remote learning. We will post student schedules (expectations for logging in) by grade level on the website. Many of these expectations will also be shared in homeroom and grade level meetings today. I will continue to post information under our "NEWS" section (for example, laptop pick up times for those who did not get one etc.). Thank you very much for your patience and understanding.

There will be an open house for NEW students (incoming 5th graders and new transfer students) on August 25th from 5:30-7:00. This is an informal event so parents and students can come and leave at any point in the evening. Thank you!

The 8th grade closing ceremony has been moved outside to Pottle Field. Students will sit on the field and parents and guests can utilize the grandstand or bring their own chair to sit around the grandstand. The time is the same, 6:30. Since we will be outside (forecast is around 85 degrees) there will be no ticket requirements.

8th grade students (except baseball and softball) will need to be picked up at HHS tomorrow at the end of the day 2:10. 8th graders will be leaving HMS around 1:10 to watch a show choir performances in the HHS auditorium. 8th graders riding buses at the end of the day will be able to board their bus at HHS as usual.

The parking lot will be closed this afternoon (5/28) until two o'clock. Parents and Guardians please do not come until after two as we will be "Hiking for Haiti" around the building. Thank you

Just a reminder of some date changes for the end of the year, specifically at HMS. Monday June 7th will be a full day and Tuesday June 8th will also be a full day (and the last day of school)! Please call HMS if you have any questions.

Good Morning, please be advised that there is construction on Billings road that is impacting commute to HMS in the morning. We are going to mark students Tardy Excused for 5/18 but please plan accordingly starting tomorrow. Thank you!

We are now opening the school doors at 7:15 for student arrival. Students who arrive between 7:15 and 7:30 will wait in the gymnasium in their grade level section of the bleachers and then be dismissed to homeroom at 7:30. Students who ride the bus will continue to arrive at their normal times.

We are now opening school doors at 7:15 for student arrival. Students who arrive between 7:15 and 7:30 will wait in the gymnasium in their grade level section until 7:30 and then be dismissed to their homeroom. Students who ride the bus will continue to arrive at their normal time.

Just a reminder that next week (13-16) is Spring into the Arts. Students will only being coming to school on their in person days! No virtual login on their "off" days! Thank you

Virtual Days- Just a reminder that tomorrow starts our "virtual days" for all students grade 5-8, with two EXCEPTIONS, Science 7 (two days only) and Science 5 (till after April Vacation)!..."Science 7 students please check Google Classroom at the scheduled time your would have signed on to google meets. There will be a video posted from me (Mrs. Lovejoy) in their classwork post for the day. Thank you"
**REMINDER** Monday, March 15th will be a school day for the Wednesday & Friday cohort. They will attend Monday and Wednesday where there is a teacher in-service day on Friday, March 19th.
8th Grade Parents/Guardians - Please do not sign your student up for Freshman classes yet. We will have a dedicated time/day to do this in homeroom classes as a group sometime after March 17th. We sincerely apologize for any confusion. Please call the school if you have further questions.

Congratulations to Cody Oliveira for winning the Hermon Middle School Geography Bee on Wednesday February 24th!
Just a reminder that this Monday, February 8th, will be an in-person day for our T/Th students (last names A-K) due to the snow day from earlier this week. If you have a student who attends on T/Th, they will attend classes next week( Feb 8th - 12th) on Monday/Tuesday/Thursday. Please call the school if you have any questions.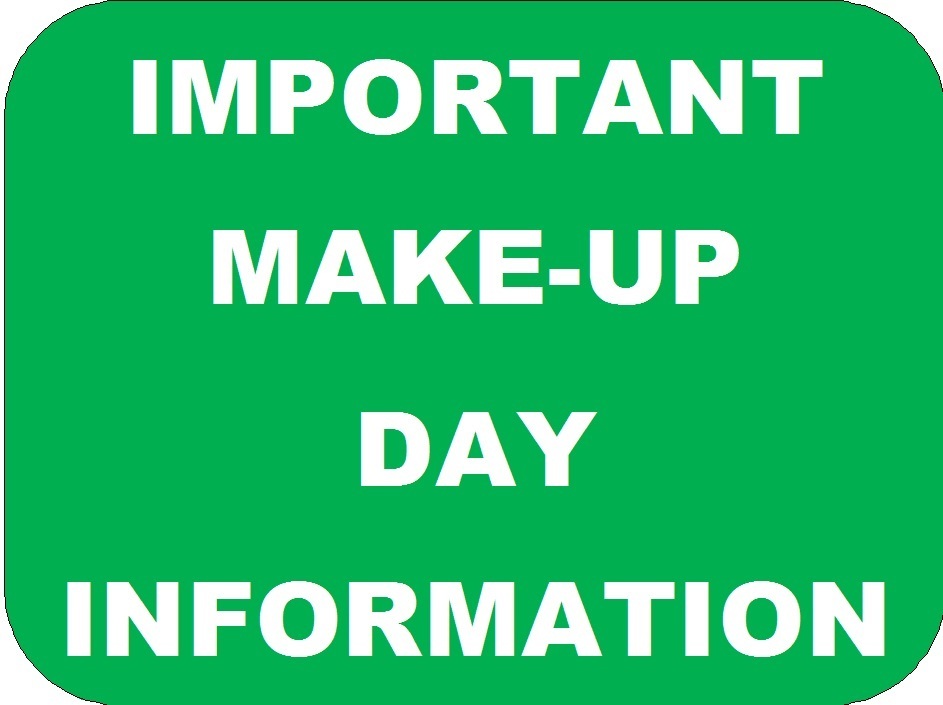 8th grade is back this week! Looking forward to having you all return!

Report cards and NWEA testing will be pushed for two weeks due to the closure of in person learning. 8th grade, grades will close Friday January 29th. Thank you

All 8th grade students will begin remote learning starting tomorrow 1/14/2021. 8th grade students should log in on their regularly scheduled day and at their regularly scheduled class times (i.e. 1st period starts at 7:57). The contact tracing team has contacted all students who were considered close contact. If you did not receive a phone call your student is not under quarantine requirements at this time. Please call the school if you have any questions.

Boys Basketball Practice is Back ON (1/13)! Thank you and sorry for the confusion!

Ski- Students who have transportation to and from the mountain can start ski tomorrow and Thursday (please make sure you fill out the mountain waiver form). Student's who need the school to transport will start next Wednesday and Thursday. However, if parents can arrange transportation tomorrow/Thursday, they are more than welcomed to attend! Again transportation via the school will start next week.

We are going remote. Thanks to all the staff for their hard work, we have been ready since early fall and ready to execute our plan! Parents, please look at the documents section for bell schedule (grades 6-8) and other helpful documents for remote learning. I will also be posting a longer introduction on our news feed. Also, don't forget (students) to check your email! Thank you and see you after Christmas Break!
Parents! A reminder that our second evening of Parent Teacher Conferences are tomorrow November 18th from 4 to 7:30. These conferences are all Virtual, NOT in-person. If you have any questions please call the school. Thank you

Parents and students don't forget that Monday is a school day for students with the last name L-Z. They will attend Monday and Friday with Veterans day observance on Wednesday, November 11!

We have had a great time celebrating Halloween and seeing all the costumes! Thanks to all the students for brining a little spooky, nostalgia, and humor into the school!

Pink Day(s) October 22 and 23rd. Please wear pink on your day! We are sending home remembrance ribbons tomorrow and Wednesday. Dark pink for those who have passed on and light pink for those who are survived or battling! Those ribbons can be turned into the office or homeroom Thursday or Friday and will be put on our remembrance wall! Thank you

Middle School soccer practice has been canceled today (10/16). The field hockey game is still on as scheduled.

All Middle School practices today (9/30/2020) have been cancelled due to weather. Stay safe out there!

Fall Sports! We are offering boys and girls soccer grades 6-8, girls field hockey grades 5-8, and boys and girls cross country grades 5-8. Sign ups are in the main lobby!

We have 17 yearbooks left over. We will be selling these on a first come first serve basis to students in any grade tomorrow, July 29, from 4:30-6:30 p.m. For those who preordered yearbooks and did not make it Monday, you can pick those up tomorrow as well. Thank you

Year book orders are in. Ordered yearbooks can be picked up in the HMS office on Mon. (7/27) from 4:30-6:30 p.m. We have a limited supply of extra yearbooks as well, if you were an 8th grader in the 2019-2020 school year, these will be available for purchase during that time frame. The extras will be sold on a first come first serve basis. Thank you!


Students may return materials, laptops, and library books as well as pick up items left in lockers. Days for return and pickup are are as follows (June 9- 8th Gr) (June 10- 7th Gr) (June 11- 6th Gr) (June 12- 5th Gr) All days run from 8:00 am - 3:00 p.m.

8th Grade student photos needed. In preparation for 8th grade promotion I need parents/guardians to email me their favorite childhood photo! Please send it as a jpg, tiff, or gif to
micah.grant@schools.hermon.net
. Please also include your child's name in the email! Thank you!

Putting together a plan for 8th grade ceremonies. Plan on sharing the final details the week of May 18th. Obviously things change fast but we are hopeful we can offer the 8th graders some element of closure before going to HHS! Also working on a limited yearbook. Details to come!

"No New Work Wednesday". Starting tomorrow teachers will not be assigning new work (work to be graded) on Wednesday's. They may still post helpful videos or reading and staff are still available for help but they will not be requiring formative or summative work on Wednesday's!

Welcome Back! I hope you had a great April vacation. As we begin our last seven weeks, please note that many teachers will start giving and grading summatives! Please check your teachers portal for more detailed information!

APRIL BREAK!! We made it, students, teachers, and parents. Please enjoy the break. Unless you have made special arrangements or need to turn a late assignment in please relax, get outside, and thank your parents for tutoring you all over the last five weeks!

6th Grade math comp books (volume 2) will be delivered to period 1,2, & 4 students tomororw March 26th.

Rock-A-Thon has been postponed due to the Girls Basketball State Championship Friday evening! Go Hermon Hawks!

Congratulations to Abigail Case who won the Penobscot County Spelling Bee! Great job Abigail!

Great Spelling Bee last night! Thirteen contestants and over 2 hours of spelling. The Bee ended in a tie for first place as we exhausted the word list with two students still standing! Congratulations Albert Bai and Abigail Case! Also honrable mention to Kristany Raymond!

Congratulations to Cody Olivera, Nathan Philbrick, Mary Kelly, Andrew Hart, Nathan Sullivan, Mason Kinney, Gavin Mahar, Maxwell Brown, Cooper Stanley, Michael Lessner, Riley Higgins, Ashlynn Stitham, and Zachary Allen finalists for the Geography B tomorrow afternoon!

On December 18, Christmas lunch will be provided to a HMS students free of charge! Students can place their card in the lunch basket that morning and will receive lunch free!

Don't forget to stock up on Hermon Hawk gear. Proceeds benefit HMS parent advisory council!

Wow...there is a lot of pink being worn today at HMS...can't wait for our pink luncheon later today. Photos to come shortly!!

One and Done Fundraiser! You can make checks out to Hermon Parent Advisory Council or Hermon Middle School! Thank you so much for your donations!

First fire drill in the books. Great job students and staff! As usual, Hermon Fire Department there supervising, helping, and giving high fives to the students as they came back in! Love working with that group!

5th grade parents of band students are invited to "purchase and rental" instrument tonight with Mr. Flegel at HHS at 6:30 p.m.

Don't forget the parent council meeting tonight at 6:30 in the Art Room!

Please be advised that the athletic schedule has undergone some changes and several games have the boys and girls soccer teams playing at the same sight. Please review the website (athletic page) for more detailed information. Thank you!

Welcome back!...if you need to do some last minute shopping check out the 2019-2020 supply list under documents on our website!