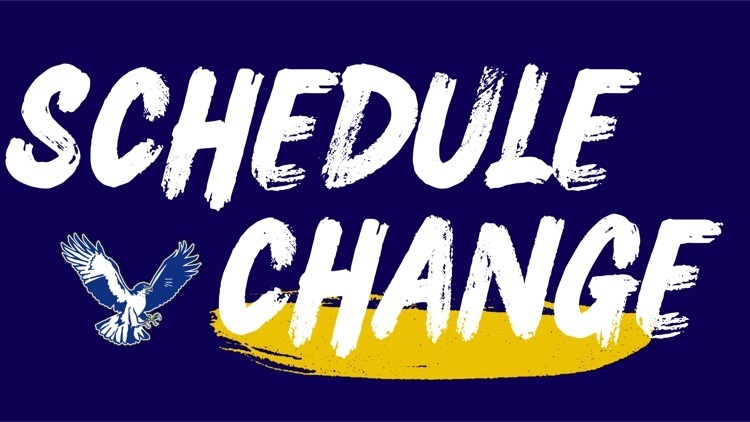 Schedule change for games on Tuesday 2/16.
Hermon Athletics
Saturday, February 13, 2021
**Schedule Change**
The High School Basketball games scheduled for Tuesday 2/16 have been moved to Monday 2/15 in an attempt to beat the storm predicted for Monday. Here is the new schedule
Girls JV at Orono 11:00am
Girls Varsity at Orono 12:30
Freshmen vs Brewer 3:30
Boys JV vs Orono 5:15
Boys Varsity vs Orono 7:00
Please share!!!