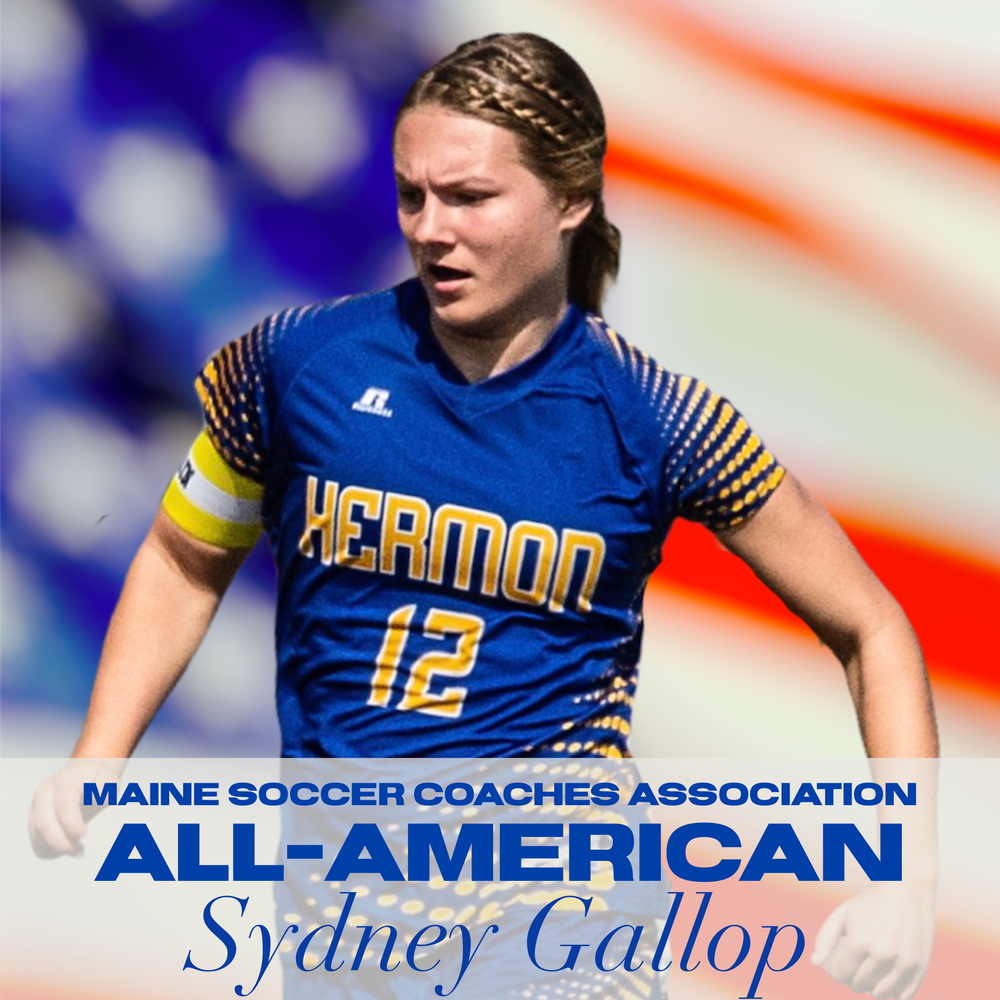 Sydney Gallop named All New England and All American.
Hermon Athletics
Monday, December 14, 2020
Junior, Syd Gallop, was named an All American today by the Maine Soccer Coaches Association. Syd is one of two girls in the state to win the award this year. Syd also becomes the second All American in school history. Incredible honor Syd! Great job!