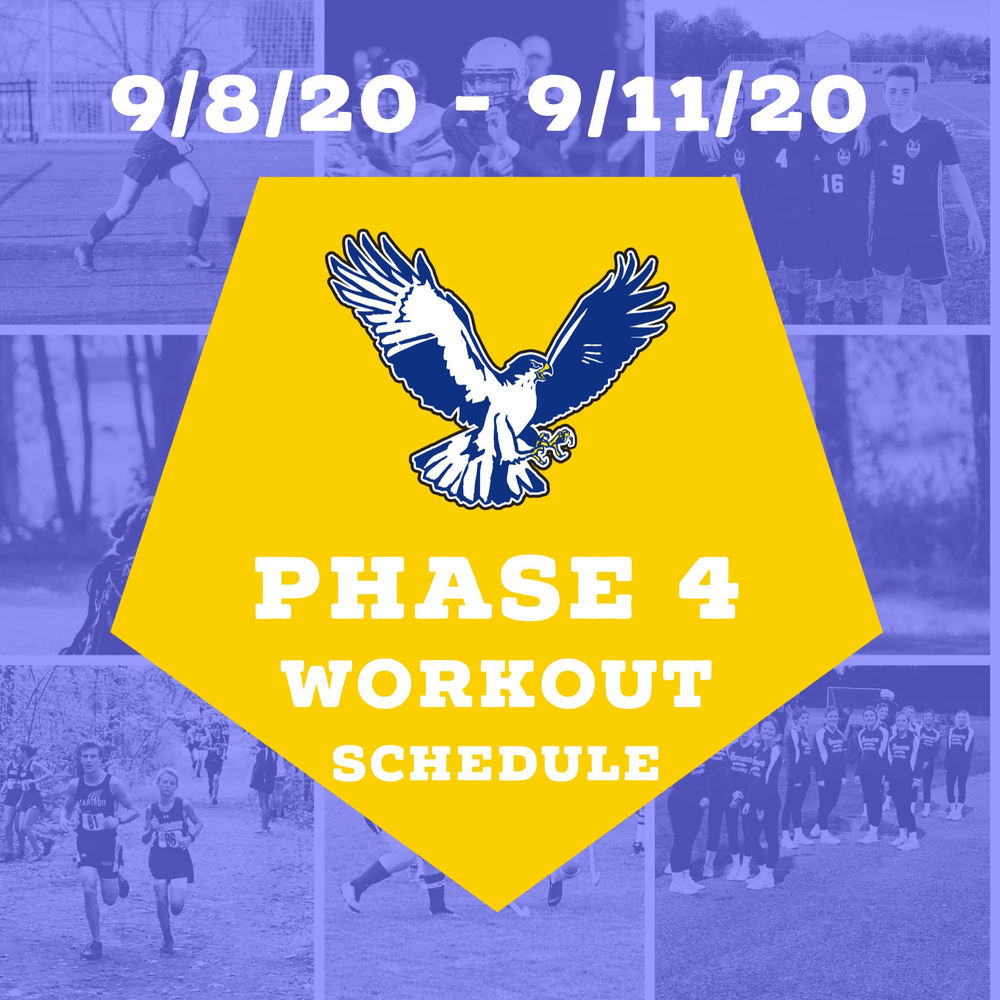 Phase 4 Workout schedule for 9/8 to 9/12.
Hermon Athletics
Friday, September 04, 2020
The MPA has delayed the start of fall sports to September 14th. As a result we will continue our Phase 4 workouts at the high school. The same guidelines will apply that have the last two weeks. This is not tryouts and the workouts are not mandatory. Students will be required to show the screening app approval to their coaches.
Click here for the schedule.

Please remember to register your student on the
website and remember all 9th graders will need a current physical on
file by the start of fall sports.
Any questions please feel free to reach out.