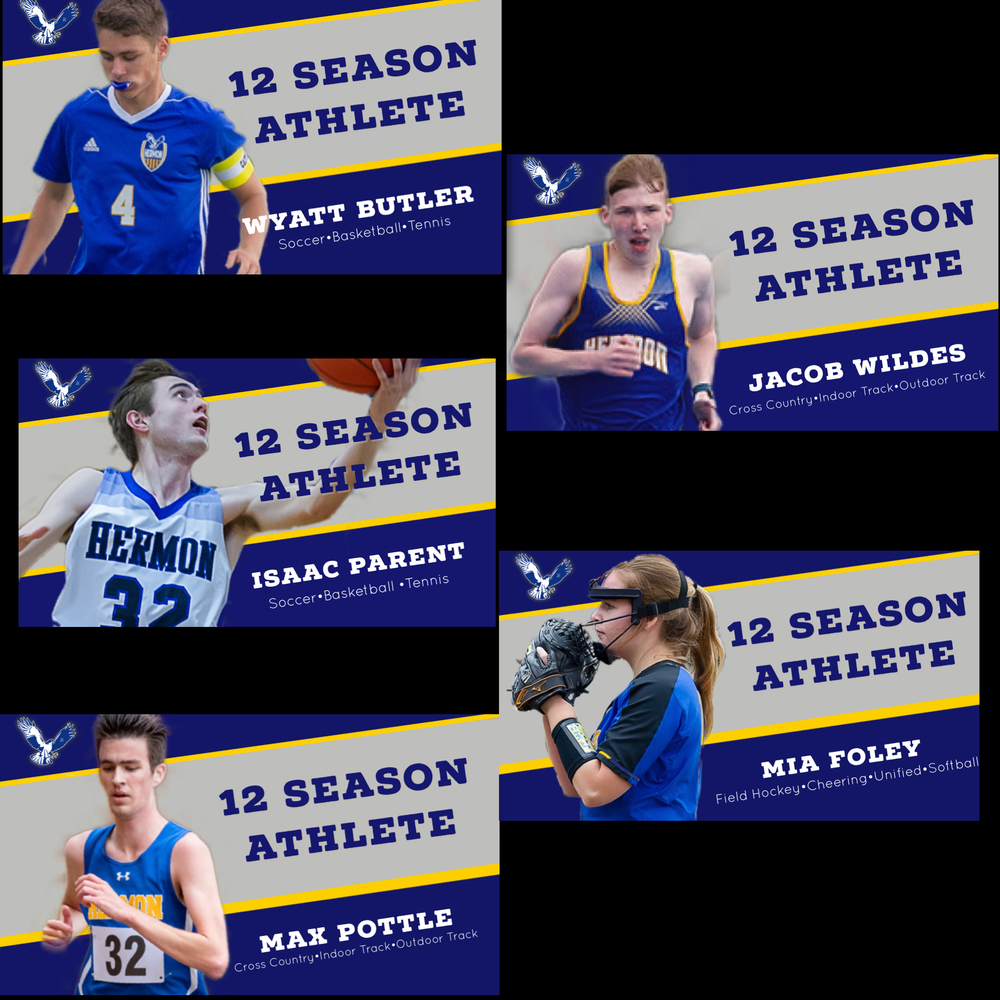 Class of 2020 has five 12 season athletes.
Hermon Athletics
Tuesday, May 26, 2020
Max Pottle, Mia Foley, Wyatt Butler, Isaac Parent, and Jacob Wildes have all participated in athletics in each of the 12 seasons they have been in high school. A great demonstration of the ability to balance school work and athletics. Congrats on your accomplishment.