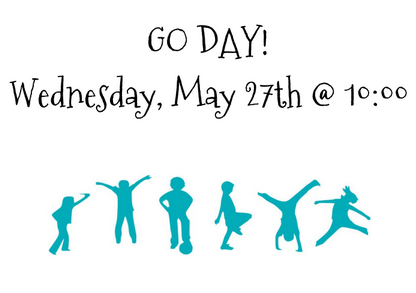 GO Day: Get Outside!
Clare Caddell
Sunday, May 24, 2020
Hello families!
Just because we missed out on A.C.E.S. day does not mean we have to miss out on all the fun! On Wednesday, May 27th at 10:00 am, our school is going to have a GO DAY! The goal is for all of us to get outside and be active at the SAME TIME! Send a picture to your teacher of you and your family being active outside!