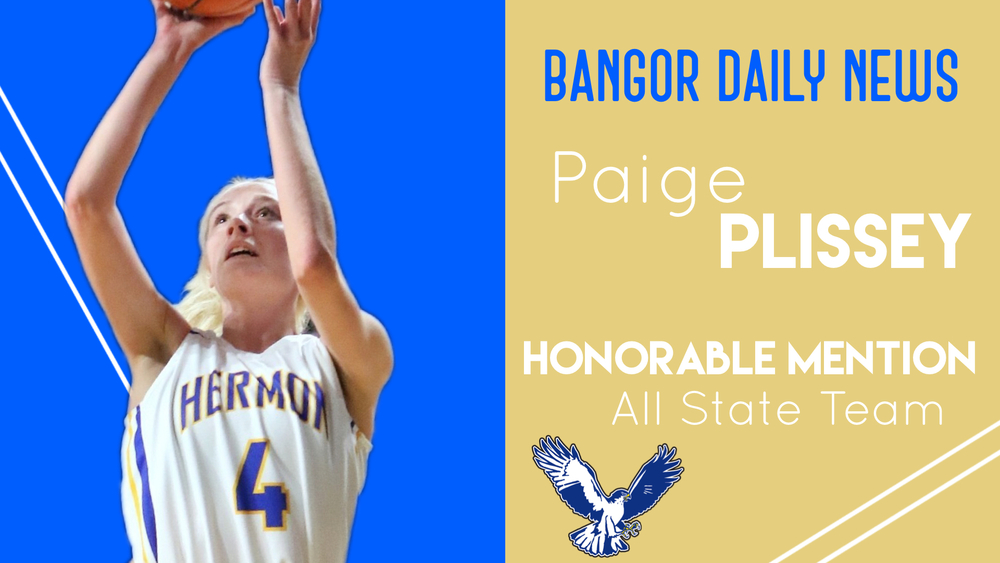 Paige Plissey earns Bangor Daily News Honorable Mention All State recognition.
Hermon Athletics
Saturday, April 04, 2020
Paige Plissey added to her accolades for basketball this winter with her selection to the Bangor Daily News All State Team as an Honorable Mention choice. Plissey has already earned Big East First Team All Conference, Big East Conference Senior All Star, McDonalds Senior All Star for classes AA/A/B, as well as Northern Maine Class B Tournament MVP this winter. Congrats Paige!