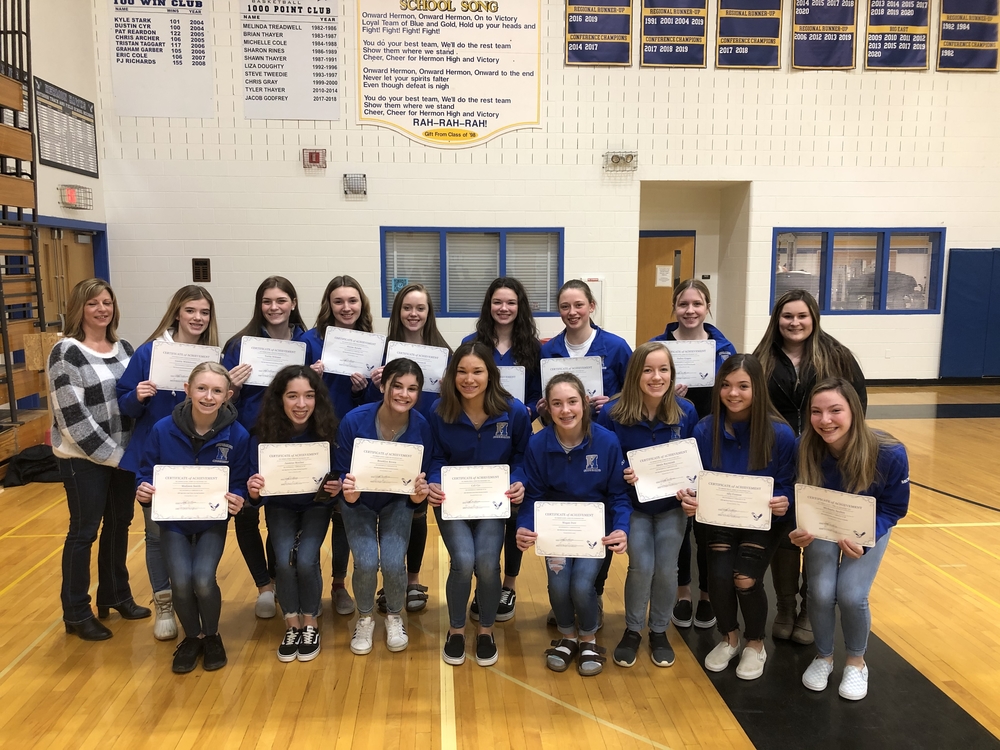 Cheerleaders recognized at School Board meeting for their 2020 State Championship.
Hermon Athletics
Monday, March 02, 2020
At this evening school board meeting the Cheerleaders and Coaches from the winter cheer team were recognized by the Hermon School Committee for their 2020 MPA State Championship. Their names will be placed in the town records and they have rightfully taken their place in school and program history.