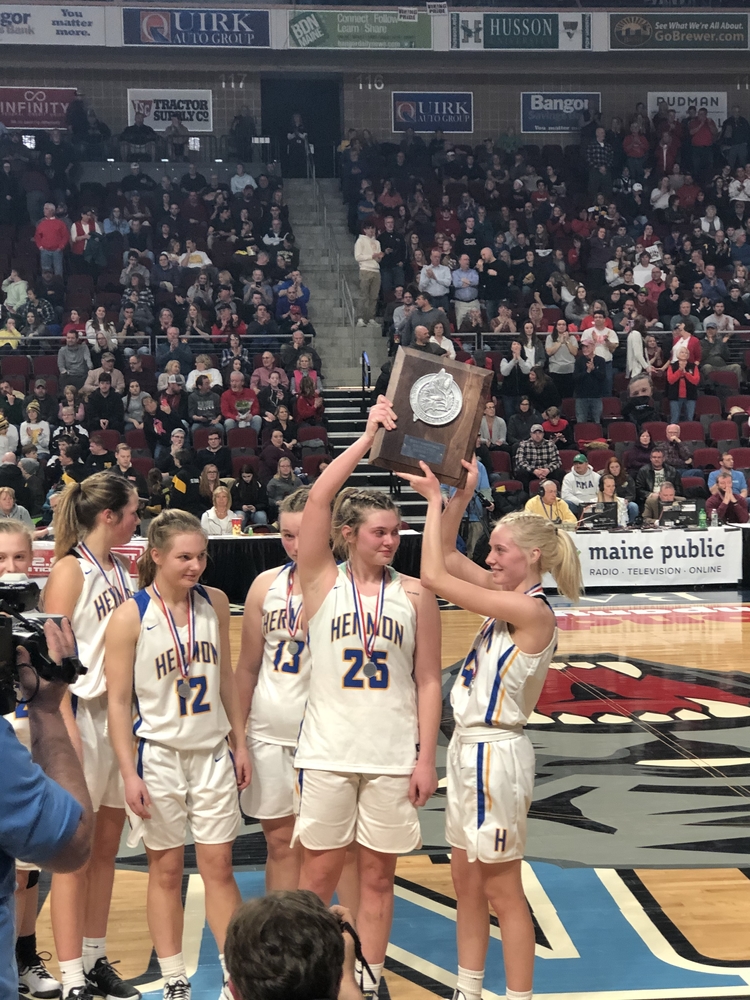 Girls Basketball finishes season as State Runners Up.
Hermon Athletics
Saturday, February 29, 2020
The Girls Basketball team lost to Wells 34-26 in overtime in the State Championship game. The girls finish off their outstanding year with a record of 20-2 and as the State Runners-Up. The girls have a lot to be proud of and they were a pleasure to watch all year. Congrats on a great season!!