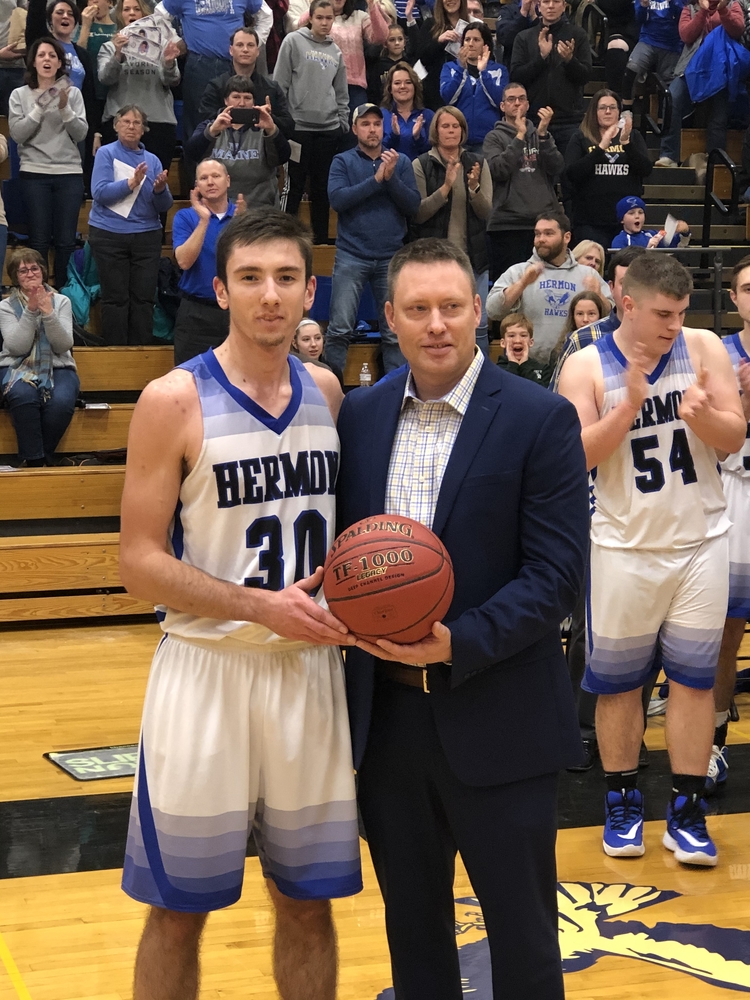 Isaac Varney scores his 1000th career point!!
RS
Saturday, January 18, 2020
Senior Isaac Varney needed 7 points going in to today's game with Caribou. He scored a driving lay up early in the third quarter for his 7th point of the night to reach 1000 for his career. Isaac is the 7th Boys Basketball player in school history to eclipse 1000 points. Congrats!