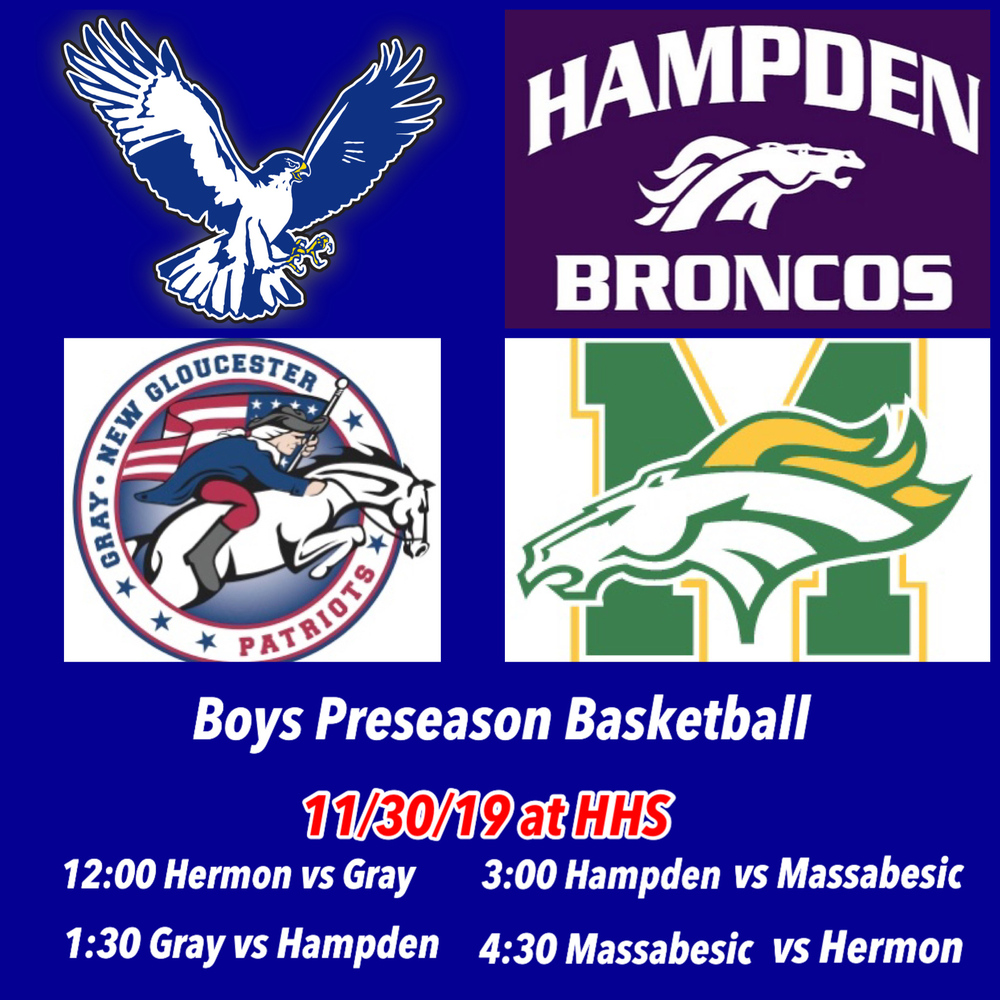 Boys preseason basketball this weekend.
Rick Sinclair
Wednesday, November 27, 2019
The Boys Basketball team will host their final preseason games this weekend. Hampden, Gray New Gloucester, and Massabesic will join the Hawks in what will be a great day of basketball. Admission for the day is $5 for adults and $3 for students and seniors.