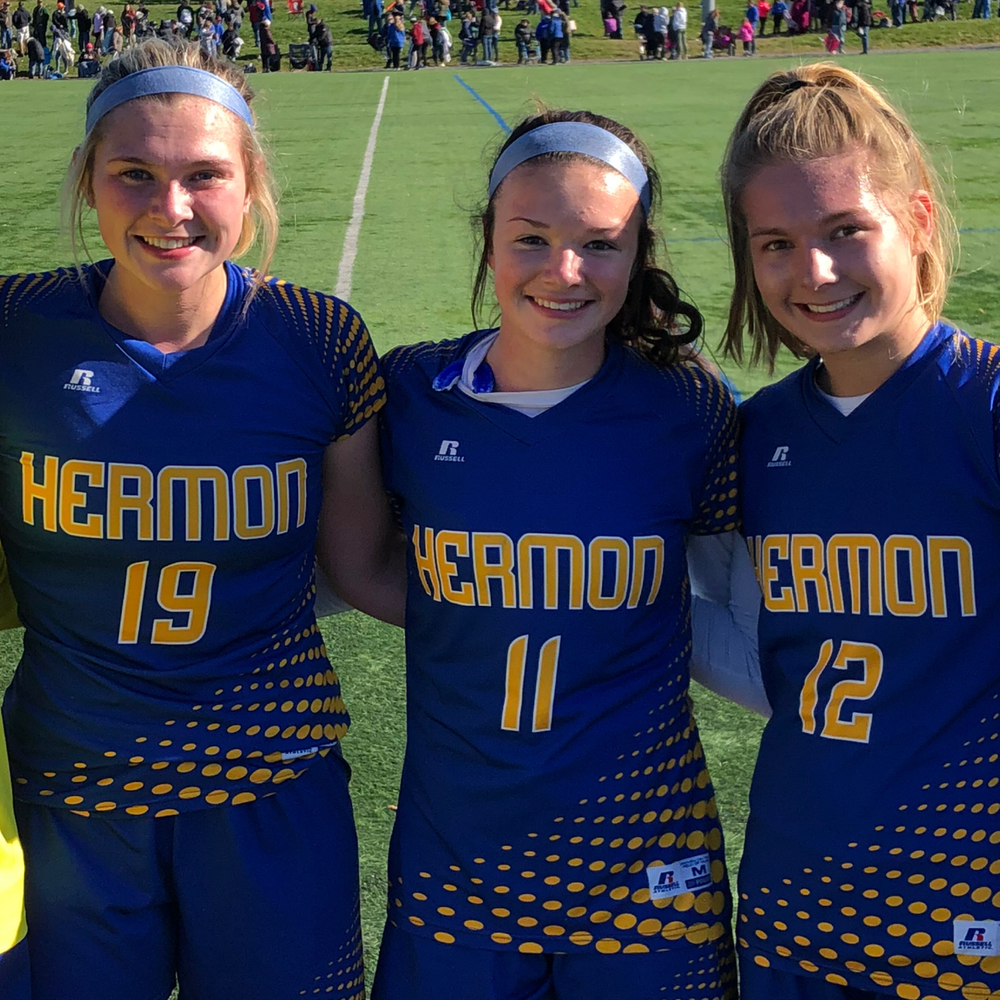 Page, Higgins, and Gallop selected to the Maine Soccer Coaches Regional All Star team.
Rick Sinclair
Sunday, November 03, 2019
The Maine Soccer Coaches Association announces their All Region Teams today. Hermon's Grace Page, Madison Higgins and Sydney Gallop were all selected as members of the team for 2019! Congrats girls!