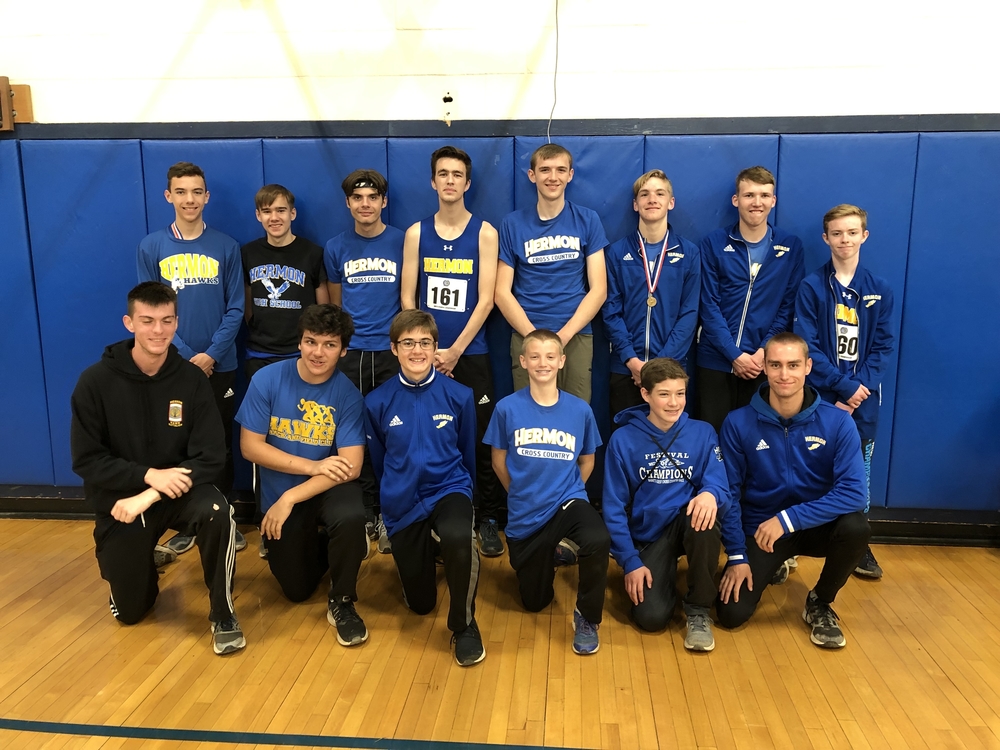 Boy Cross Country finishes 3rd at Regionals!
Rick Sinclair
Saturday, October 26, 2019
The Boys across Countrybteam finished 3rd at the Regional Championships today in Belfast. Dylan Fowler finished 2nd and Ben Zapsky 9th to pace the Hawks. The Boys will be in next weeks State Championship at Twin Brooks in Cumberland.