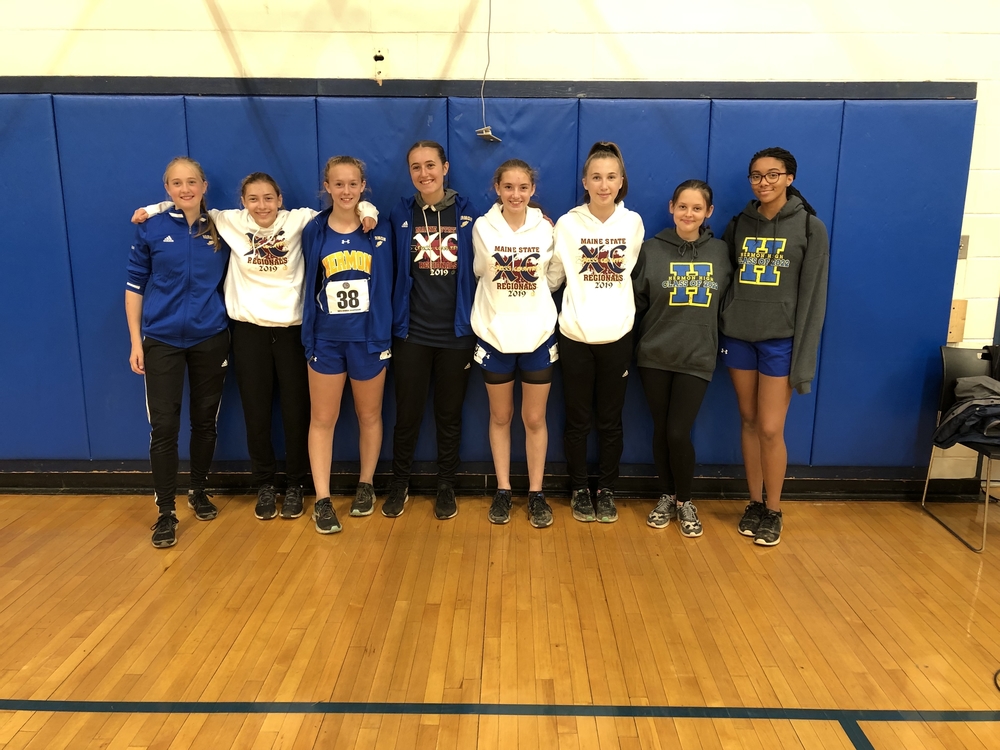 Girls Cross County finished 7th at the Regionals! Qualify for states!!
Rick Sinclair
Saturday, October 26, 2019
The Girls Cross Country finished 7th at the Northern Maine Regionals today at Troy Howard Middle School in Belfast. Anna Bateman's 13th place dinishblead the Hawks. The girls qualified for the state meet next week in Cumberland.