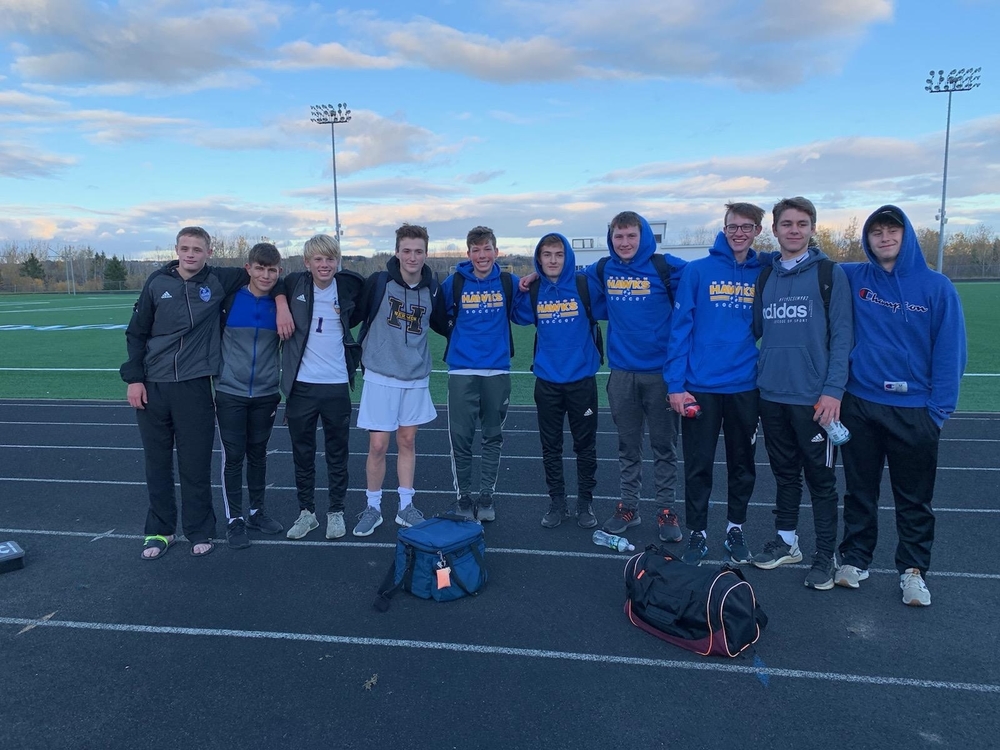 HAWKS WIN!! Boys Soccer picks up a big win over Presque Isle 1-0.
Rick Sinclair
Saturday, October 19, 2019
The Boys Soccer team finally got some results for all their hard work with a 1-0 win at Presque Isle today. Gavin Coombs scored the lone goal for the Hawks. Isaac Parent had the shutout in goal!! Great job!!