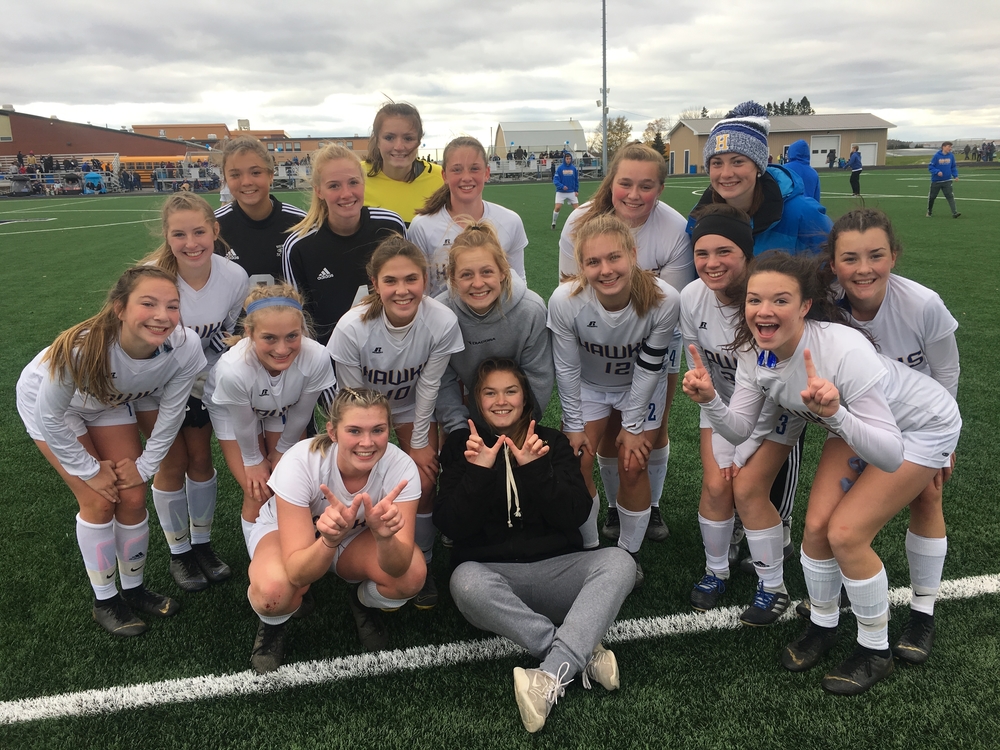 HAWKS WIN!! Girls Soccer travels north and knocks off Presque Isle 3-0.
Rick Sinclair
Saturday, October 19, 2019
The Girls Soccer team traveled to the county today and garnered a 3-0 win over the Wildcats from Presque Isle. Hermon was lead by Sydney Gallops two goals and Lindsey Reeds two assists. Also in the scoring column for the Hawks were Grace Page with a goal and Ally Coxson an assist. Meg Tracy recorded the shutout in net. Nice win!!! Old Town Tuesday at 5:00 is next!