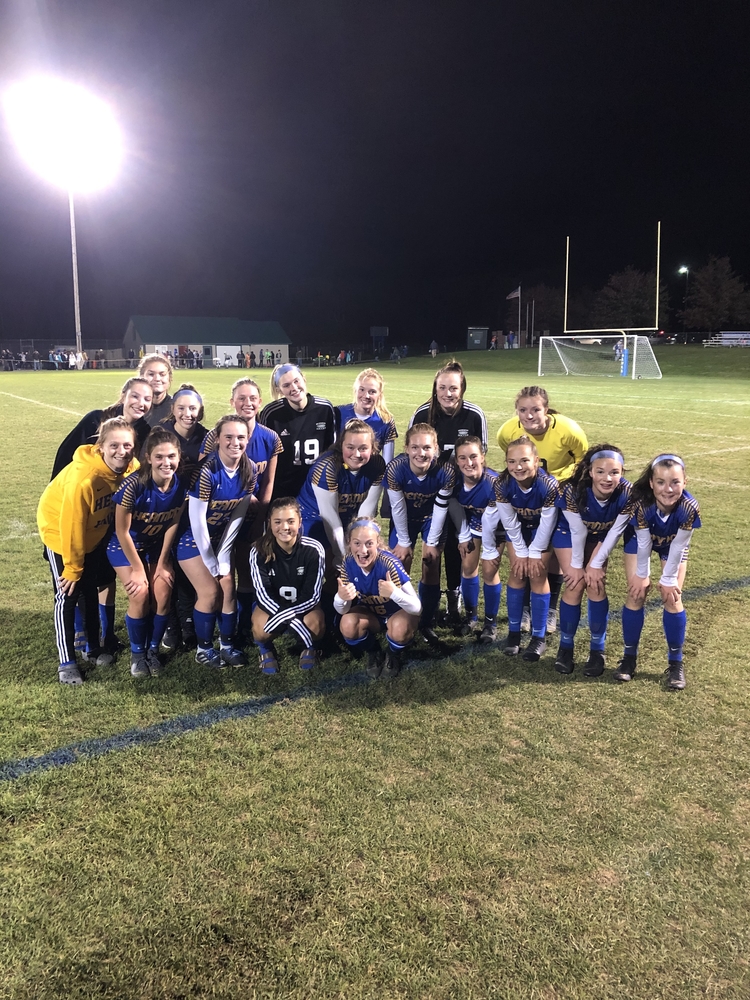 HAWKS WIN!! Girls Soccer with a convincing 5-1 win over Ellsworth.
Rick Sinclair
Wednesday, October 16, 2019
The Girls Soccer team picked up a solid 5-1 win tonight over Ellsworth at Pottle Field. With the win the Hawks move to 12-0 on the year. Hermon was lead by a Sydney Gallop hat trick and goals by Maddie Baker and Lyndsee Reed. Michaela Saulter and Allie Cameron each had an assist. Up next at Presque Isle on Saturday at 1pm.