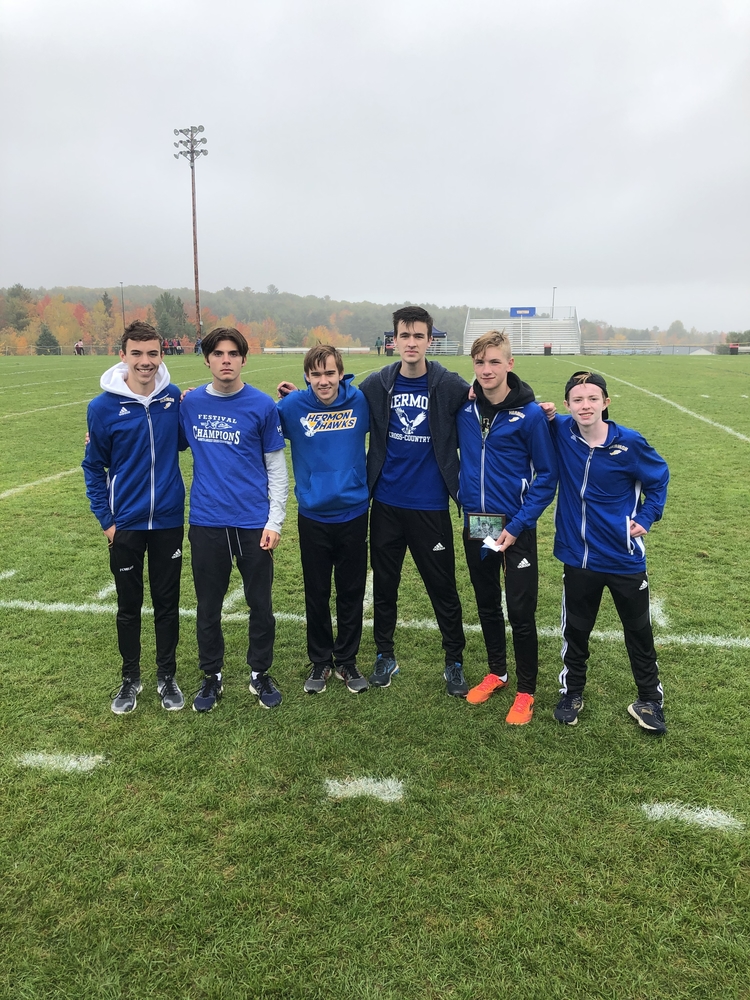 HAWKS WIN!! Boys Cross Country team is the champion at the Pendale Invitational.
Rick Sinclair
Saturday, October 12, 2019
The Boys Cross Country team was the winner of the 2019 Pendale Invitational held at Hermon High School this afternoon. Ben Zapsky, Dylan Fowler and Jason Wickett finishes first, second, and third to lead the Hawks!