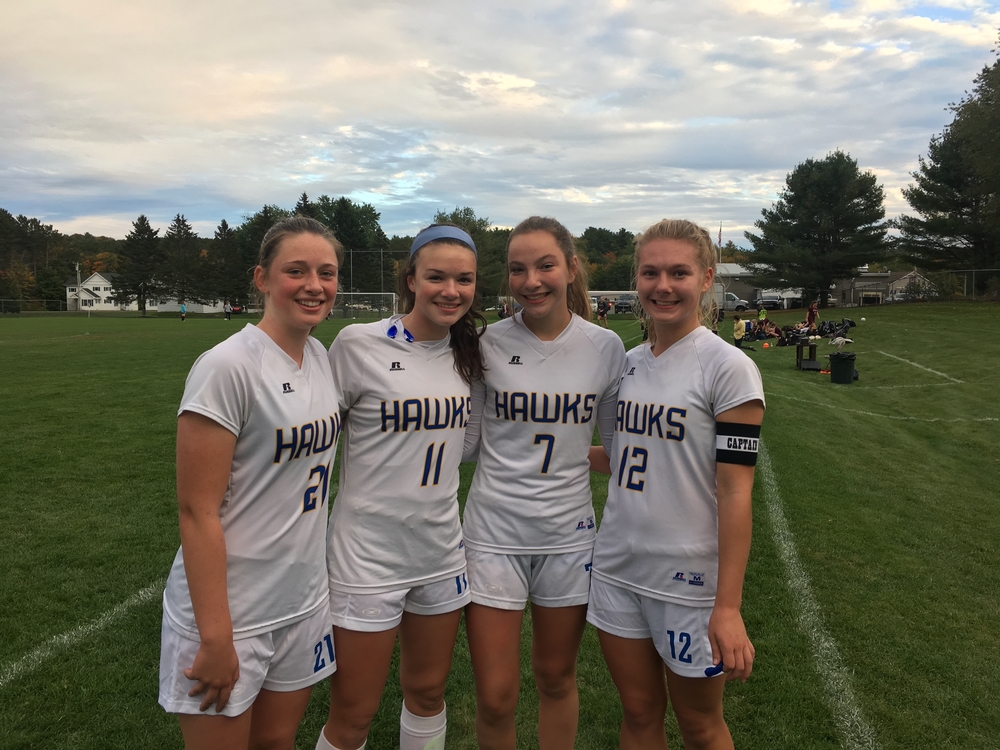 HAWKS WIN!! Gallop hat trick leads Hawks past Foxcroft 4-1.
Rick Sinclair
Thursday, October 03, 2019
The GIRLS soccer team moved to 7-0 on the year with a 411 win at Foxcroft this afternoon. Hermon was led by Sydney Gallop who hat a hat trick and an assist, Lyndsee Reed picked up a goal and an assist. Maddie Higgins and Michaela Saulter both notched assists. The Hawks take on Nokomis Saturday at Noon at Pottle Field.