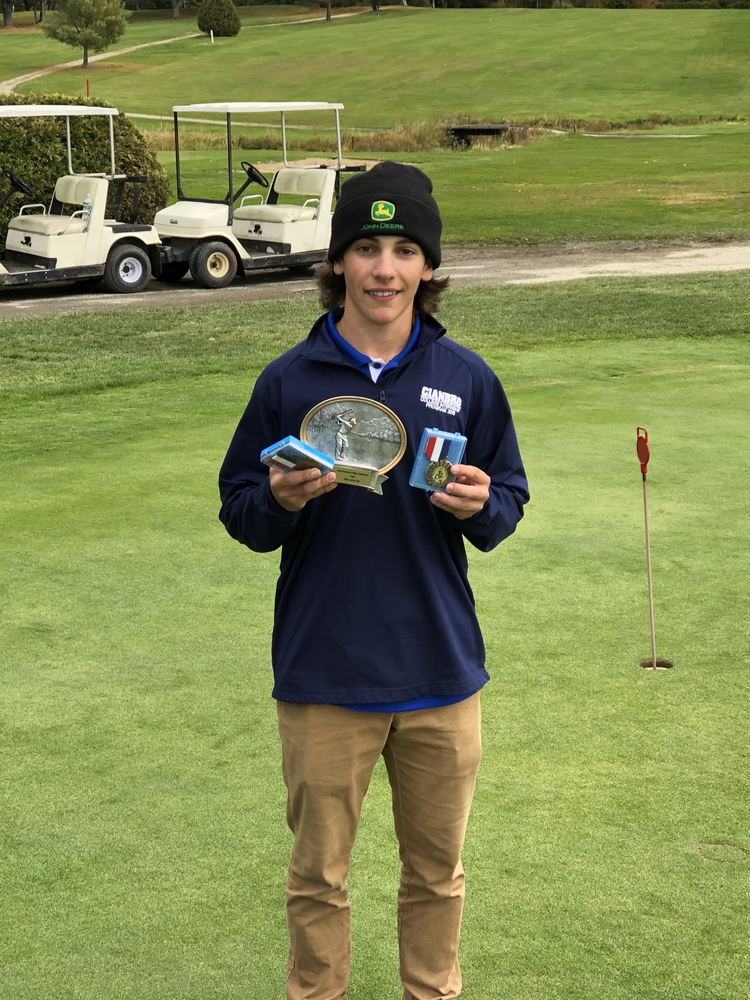 Nate Allain PVC Championship Medalist and PVC Class B Player of the Year.
Rick Sinclair
Wednesday, October 02, 2019
Senior Nate Allain has a great day on the course. His round of 79 was the low score of the 106 golfers in the field. With this round Nate was also named PVC Player of the Year for Class B. Congrats!!