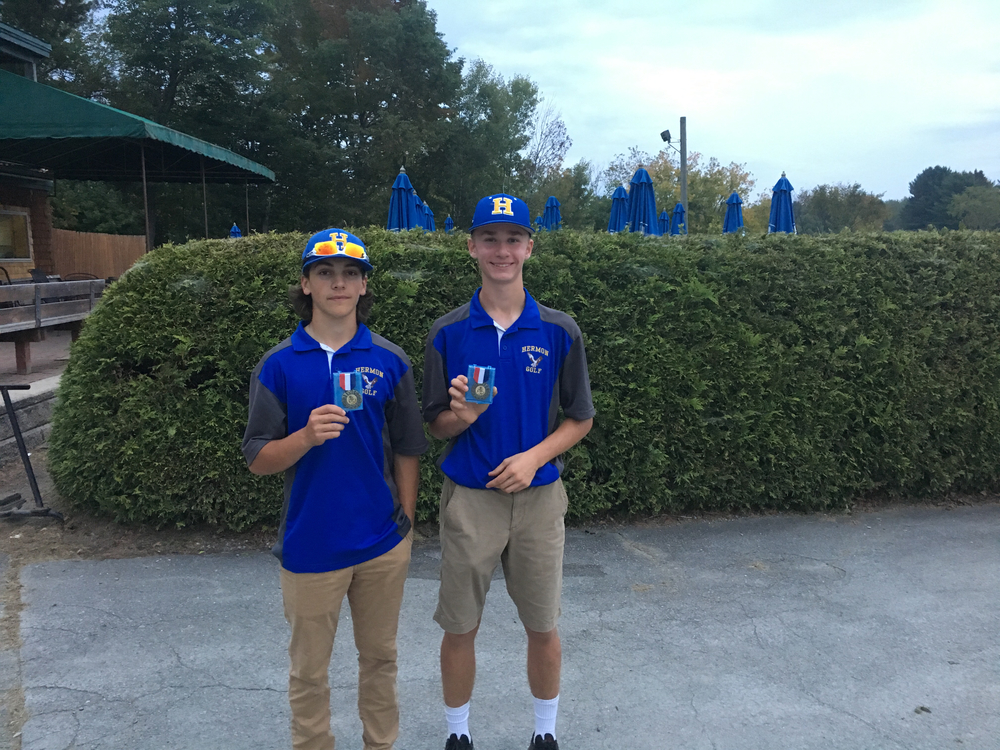 HAWKS WIN!! The Golf team defeated previously unbeaten Old Town today 170-183.
Rick Sinclair
Monday, September 23, 2019
The Golf Team improved their record to 9-1 with a 170-183 win over Old Town. This avenges Hermon's only loss of the season. Medalists for today's match were Parker Foley and Nate Allain with rounds of 41.