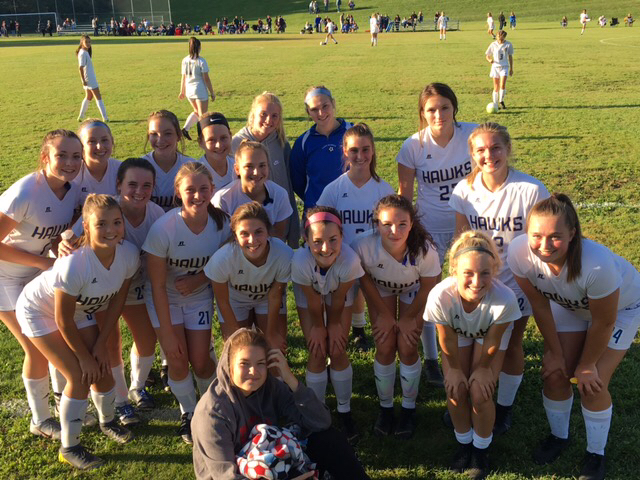 HAWKS WIN!! Girls Soccer now 4-0 with a 5-1 win at Nokomis.
Rick Sinclair
Wednesday, September 18, 2019
The Girls Soccer team continues to roll. They beat Nokomis on the road this afternoon 5-1. Hermon goals were scored by Sydney Gallop (2), Grace Page, Lyndsee Reed, and Mackenzie White. Assisting on those goals were Ally Coxson(3), Natasha Cowan (2), and Maddy Higgins.