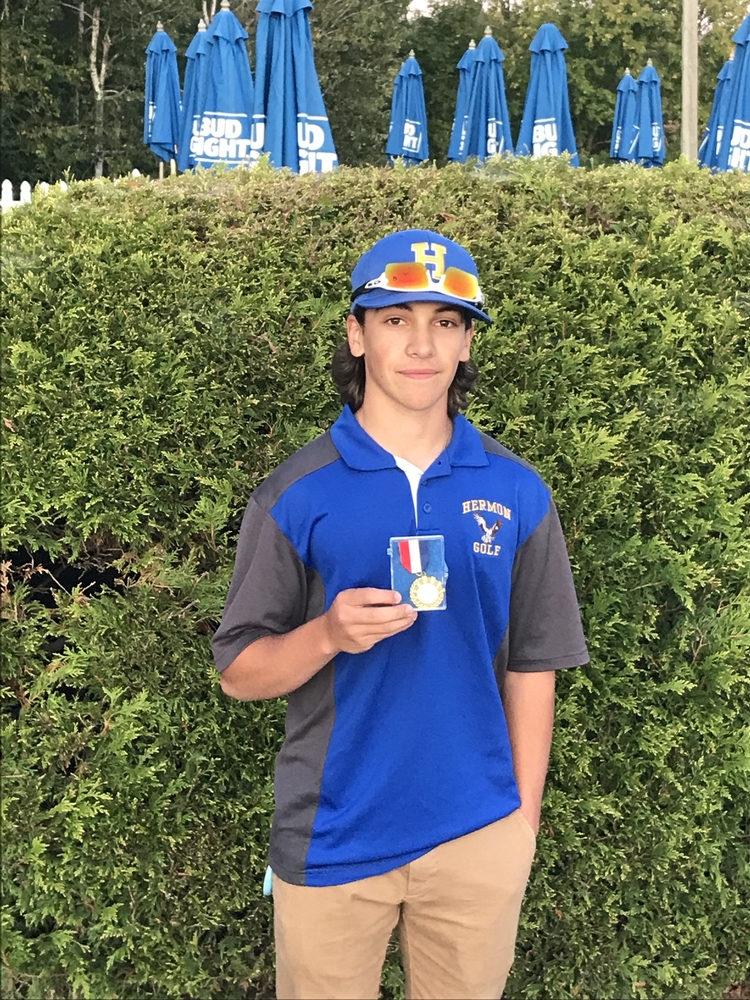 HAWKS WIN!! Golf beats John Bapst 172-185. Nate Allain medals.
Rick Sinclair
Wednesday, September 18, 2019
The Hermon Golf team improves to 7-1 on the year after their victory today over John Bapst. Final score 172-185. Nate Allain picked up another medalist with a round of 41. Golf takes on Presque Isle tomorrow at home. Tee time is 3pm.