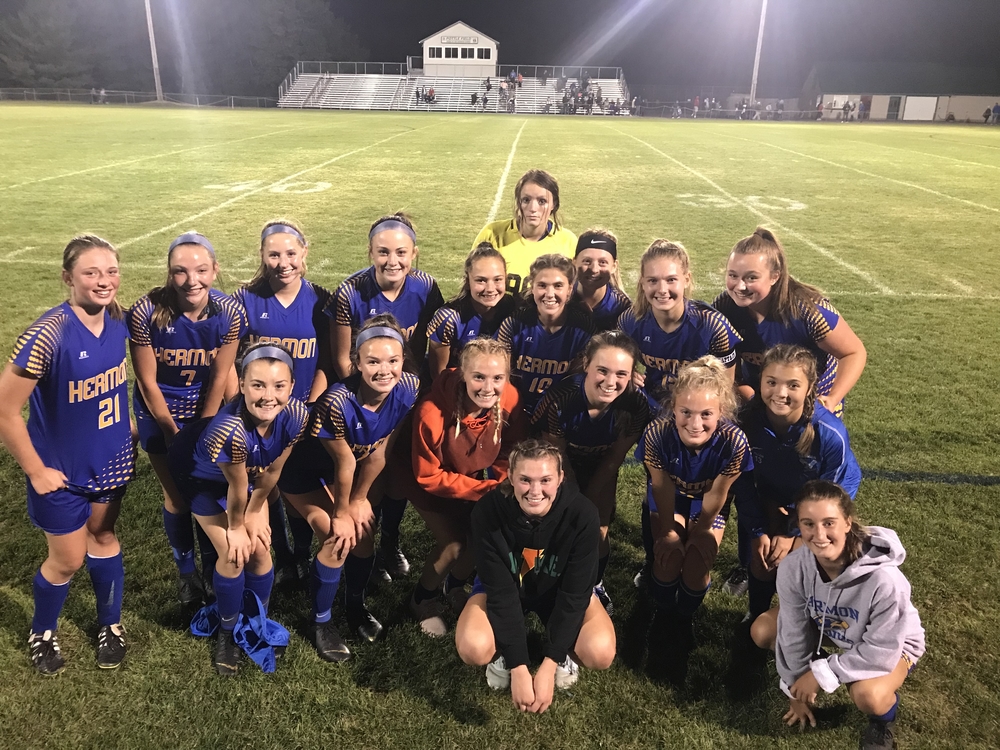 HAWKS WIN!! GIrls Soccer with a 6-2 win over John Bapst. Record now 3-0.
Rick Sinclair
Monday, September 16, 2019
The Varsity Girls Soccer team started strong and rolled to a 6-2 win this evening over John Bapst. Hermon's Sydney Gallop recorded a Hat Trick while Allie Cameron, Natasha Cowan, and Michaela Saulter also scored goals. Lyndsee Reed had three assists and Maddy Higgins assisted on another Hermon goal. The girls improve to 3-0 on the young season.